The launch of Windows 8 is fast approaching and Mozilla has been working hard on releasing the Metro version of Firefox.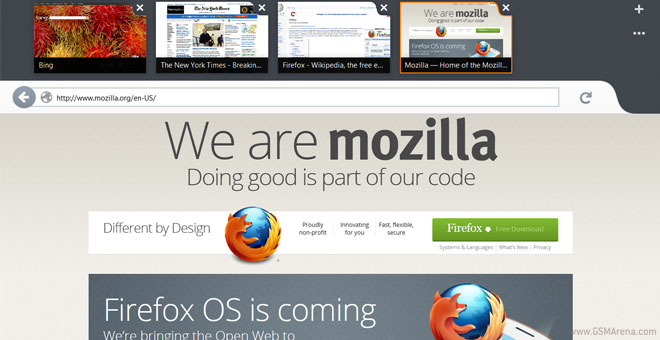 Currently available for download in a preview release form, Firefox Metro, as Mozilla is calling it, packs the essential features of its desktop counterpart.
There are Windows 8-specific features as well, such as full support for touch and swipe gestures, on which Windows 8 bets big. Firefox Metro supports file sharing between Metro apps, and can even do a fast switch between Metro and the usual desktop mode due to the "view current page on desktop" feature.
Sadly, there isn't Flash support in Firefox Metro just yet, although Mozilla is saying it's been worked on. Also notable is the lack of plugin and add-on support, which probably won't make it to the first stable release of the browser.
Can't test Firefox Metro yourself? Don't worry, here's a quick demo video of how the browser looks and feels in its new Metro clothes.
If, however, you are running Windows 8, feel free to download Firefox Metro and experience it yourself.