Firefox was in a precarious position for a while because the search deal with Google was running out – and that was the main source of cash for the non-profit Mozilla Foundation. Firefox fans can breathe a sigh of relief as there's a new deal that ensures Google sponsorship for another three years.

After reports that Chrome has surpassed Firefox for the second spot in the most popular browser leaderboard, it looked uncertain if Google still had interest in Firefox. It turns out it does and Google will remain the default search provider for Firefox for the foreseeable future.
Mozilla does offer a Bing version of Firefox, but a reported 80%+ of the foundations money comes from the Google deal so it would have been a major hit if they lost that.
To celebrate the occasion, Firefox fans can treat themselves to the latest version of Firefox – version 9 – which boosts JavaScript performance by adding type inference to the engine for about 30% performance gains and two-finger gesture support for Mac OS X. There are bug fixes and improvements in other areas but not ones you're likely to notice easily.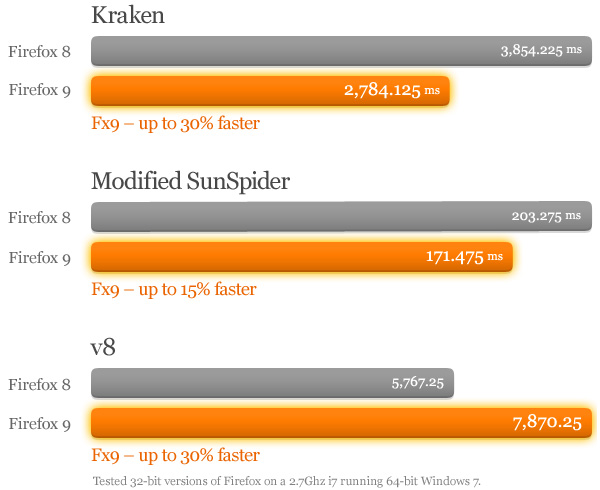 This time it's official, so updating is as easy as going into the About dialog. And if you don't have Firefox already, you can snatch it from their official site.
Firefox 9 for Android also moved out of the beta channel and right into the release channel. Its developments were in a different direction than its desktop counterpart – it brings the new tablet-specific design, adds access to the camera for web pages and HTML5 form validation.
Check out the new UI on video:
You can grab Firefox 9 for Android from the Android Market. There's a separate app for the Beta channel if you like being on the cutting edge of browsers.