The Mozilla team is actively working on their Android offering and one of them took the time to show off their latest work – Firefox for Android Honeycomb tablets. The changes affect the UI, making it more Honeycomb-like and more suitable for big screens.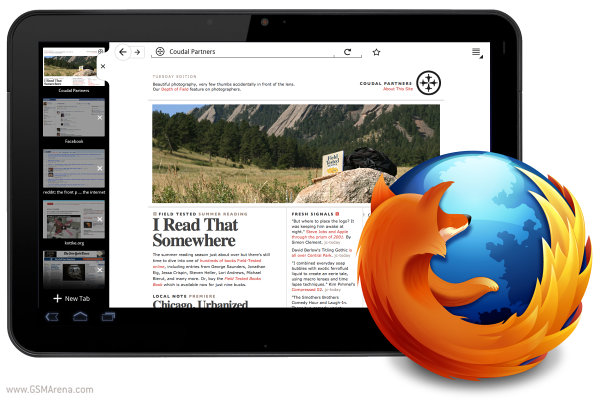 The theme is the first thing that changes – it's cleaner, so it fits better with the Honeycomb style, which differs quite a bit from the non-tablet versions of the OS. The distinctive Firefox elements have been preserved however (like the tabs, the big back button, etc.).
Speaking of tabs, how they are displayed changes according to the screen orientation. In landscape mode, they are thumbnails (like before) and in portrait mode, they are put together in a single dropdown menu to save space. In either mode, tabs are permanently visible.
The Awesome bar has changed too – the tabs have been moved to the left to free up space and make them easier to reach on a tablet.
Here are some screenshots of Firefox for Honeycomb: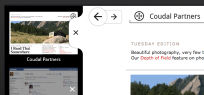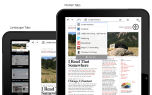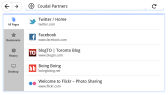 The new theme • Tabs in portrait and landscape • new Awesomebar look
I just checked and there isn't a new version of Firefox available in the Market yet. I don't know when the update will come, but keep an eye on the beta channel of Firefox – it should appear there first.