Last month we talked about the Firefox 5 beta and the new faster update cycle that Mozilla has adopted to keep up with the new kid on the block, Google Chrome. Now the final version of Firefox 5 is available for download for Windows, Mac and Linux users.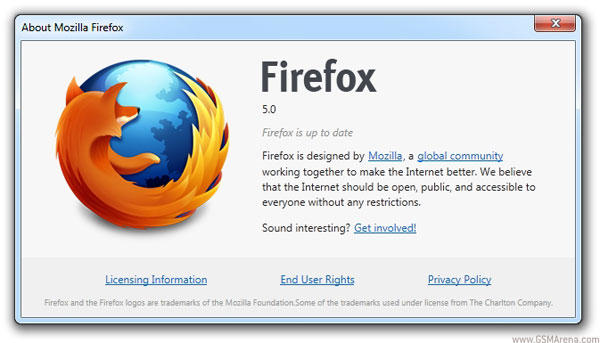 With Firefox 5, you get support for CSS animations and improved performance over Firefox 4. The browser is yet to be launched officially though, which will happen on June 21. However, you can still head to Mozilla's FTP servers and download the version appropriate for your computer's operating system.
Click on the source link to download the version of your choice. Do note that there could be some changes made to this before it is officially launched, so you might want to hold off till then.