One of the best features of Chrome is the 'Most visited sites' view in the new tab, where the browser presents you with a grid of thumbnails of sites you visit most often. This is a derivation of the speed dial function in Opera, that allows the user to manually set any site they want as a speed dial on the new tab page for quick access.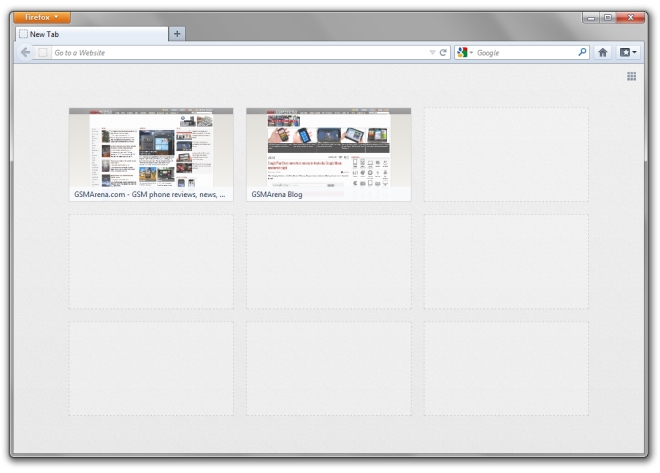 Mozilla has recently taken to borrowing every good feature from Chrome in their new release. The recently released Firefox 12 brought the silent update feature. With the Firefox 13 beta, Mozilla has added the most visited sites to Firefox' new tab page.
This is identical to the way it works on Chrome; Firefox will automatically add and update the list of sites that you most commonly visit. You can pin them so that they don't get automatically removed or you can manually remove them.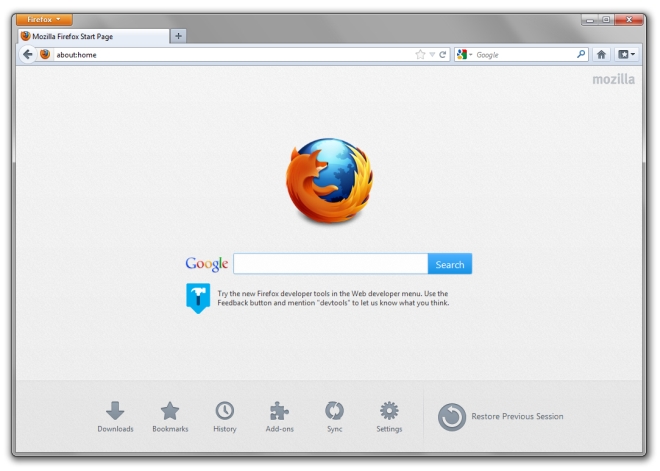 Another addition is a new homepage. You now get a prominently placed Google search bar in the middle of the screen as before but also a bunch of shortcuts to essential browser functions.
Firefox 13 also adds support for the Google developed SPDY protocol, which is an enhanced version of HTTP protocol that speeds up web browsing and was so far only available under Chrome.
The browser now does not load restored tabs by default, which should speed up start up time if you closed with a lot of tabs. Also, smooth scrolling is now available by default. The rest of the changes and improvements in Firefox 13 are all developer oriented.
To find out more and download Firefox 13 beta, click on the source link below.