In the time it took you to install Firefox 11, Mozilla has released Firefox 12 for Windows, OS X and Linux. As usual, it doesn't bring a host of new features but there is one that makes the process of upgrading that much more painless, which is good considering how often Mozilla has started releasing new updates.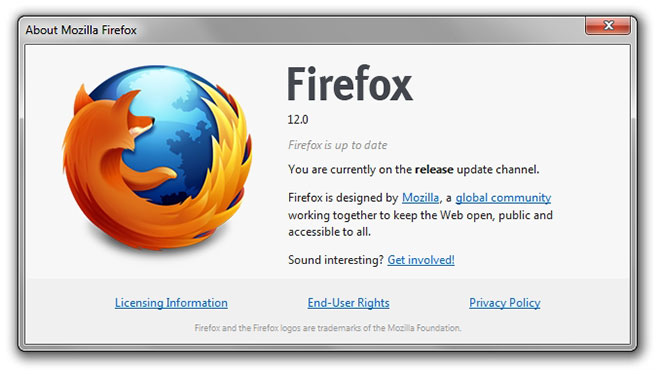 Firefox 12 brings the ability to silently upgrade in the background. What this means is that when a new update is available, the browser will automatically download it (configurable, of course) and then install the update without you ever knowing about it. You won't even get the Windows UAC warning message asking for your permission to install it. This is exactly how Chrome has been updating itself all this time and it's good to see this functionality carried over to Firefox as well.
Other changes include Page Source now showing line numbers, support for line breaks in the title attribute, improvements to "Find in Page" to center search results, automatic download of URLs pasted in the download manager, etc.
To download Firefox (English – US) for your desktop computer, click on the appropriate link below.