Fans of the Sony Ericsson brand gather around, because now you've got yourself a theme song on which to cheer your beloved phones.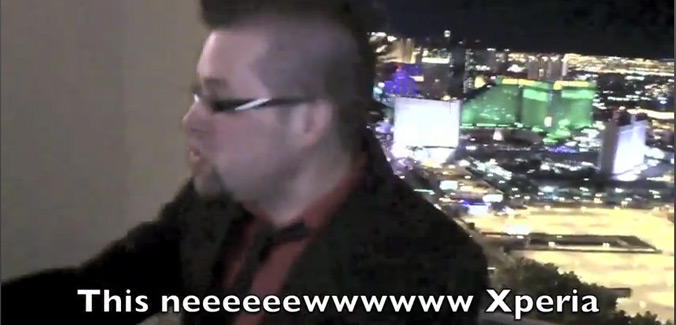 Well-known Xperia fan and YouTube user Domothy85 has created a third music video to celebrate the Sony Ericsson Xperia line-up and who knows, maybe attract new Xperia owners. The lyrics are really catchy and combined with the New Jagger melody by Maroon 5 it could really be worthy for your daily music playlist.
In fact, because of Domothy's previous two videos, which are to be found on his YouTube channel, Sony flew him to CES 2012 in Las Vegas to witness the unveiling of the Xperia ion and Xperia S himself. By the way, all the footage you'll see in the video below has been taken using Xperia Arc or Xperia ray.
Whatever your opinion about this video might be, you've got to give it to the guy. He clearly loves his Xperia. His new Xperia, neeeeewww Xperiaaa.
Thanks for everyone who sent this in!