Social networking sites don't really get more recognizable than Facebook and for all the great things the iPad brings to the table, until now Facebook has amazingly not been one of them.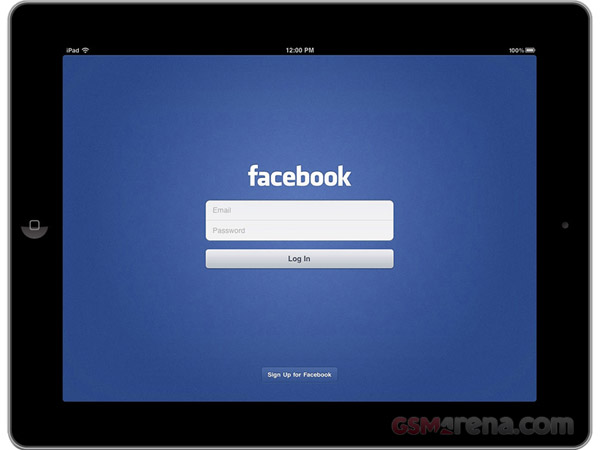 Excluding scaling up the iPhone app or accessing the site through Mobile Safari, Facebook has only really been available in app form via 3rd party solutions. Back in July this year it was then discovered that an official Facebook app for iPad did in fact exist and was locked away in an update of the then iPhone-centric FB app.
With a little help from our crooked friend Cydia, the secret iPad edition was useable but now however, technical trickery is no longer needed as the app officially launches on Apple's App Store.
Being on iOS, there's no need for a separate app, the latest version for the iPhone is also the iPad app.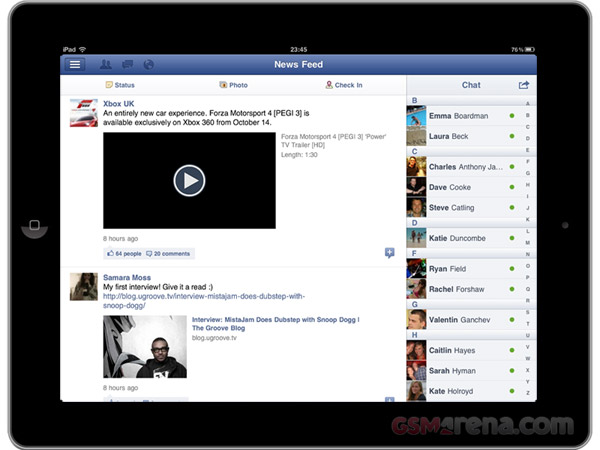 As you can see, the design language is consistent with previous iterations and it maintains an impressively high amount of functionality with respect to its full fat browser-based fore father.
The default news feed view shows you a familiar layout down the left hand side with a fixed chat window, listing your online Facebook friends on the right. From the main screen you can also update your status, post photos and check in at your location, the feed also allows for embedded video links to play from within the feed which is nice.
Beyond that, pressing the menu button gives you access to everything you'd expect from messages, events and friends, to pages, groups and account settings, it's all there and neatly laid out.
We might take a deeper look at the iPad's fancy new Facebook app, but the great thing is it's available now to try out for yourself. With around 30 million iPads out there and around 800 million Facebook users, chances are many of them will see this as a most welcome addition to their app libraries and best of all, it's free.
Search for the Facebook app from your iPad or via iTunes if you don't already have it, or conversely follow this link, you're welcome.
Also don't worry if you're not seeing any big changes just yet, the app is still in the process of rolling out, so it might just have not gotten to you.