The iPad has been dominating the tablet market since it created it at the beginning of 2010. But there's also been a dent in its shining armor and that is the lack of a Facebook app – a commodity every droid tablet out there has been enjoying for some time now. Finally, the iPad Facebook app has been confirmed and even tested by the guys over at TechCrunch, which discovered the app tucked away inside the code of the latest update to the Facebook for iPhone app.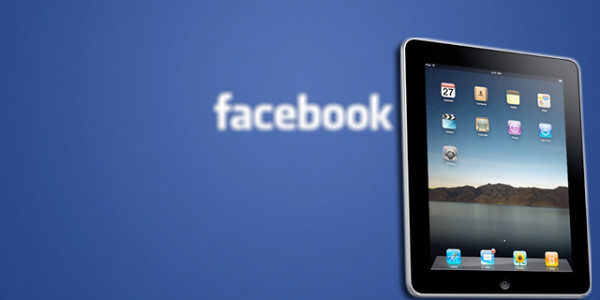 The Facebook for iPad app has been discovered inside the code of the 3.4.4 update Facebook pushed out for the iPhone app. It was a minor one, bringing some fixes like the reappeared "send" button for the comment and chat functionality of the app.
The Facebook app for the iPad has been discovered and tested mercilessly until Facebook itself blocked people from logging into their accounts from it. As we all know, things happen fast in the tech world these days and there's already a Cydia hack in the BigBoss repository, called FaceForward. It enables users to log into their account via the iPad app. Your iPad should naturally be a jailbroken one in order for you to be able to use the hack. Here's a video that can be of help to you if you want to activate the log-in functionality of the Facebook app for the iPad.
The Facebook for iPad app is made mostly in HTML 5 with a new navigation system, which consists of a left-side menu, which is accessible through a click of a virtual button or a swipe gesture on the screen. The app uses the comfortable overlay menu system which is ideal for the big iPad display with its nicely-optimized landscape mode. Flipping the slate horizontally displays your online friends on Facebook and you can chat away with them as you're surfing the website, liking stuff and just about everything you would do on Facebook. There's also Facebook Places, which shows your friends on a big map, divided into friends near you and friends elsewhere. The photo albums on Facebook look similarly to the native iPad app.
The images you see are courtesy of TechCrunch. The guys over there have been kind enough to create a large gallery with snapshots from the app and distribute it freely for everyone to enjoy.
Facebook CEO Mark Zuckerberg has warned that we're in for a lot of launches in the coming weeks and we hope this will be one of them. Also let's not forget that mysterious photo-sharing Facebook app that has been rumored to drop on the iPhone at some point.
We'll update as soon as new information becomes available. Stay tuned.