Hot on the heels of the mobile Facebook website update, the latest new features arrive to the native Facebook apps for iOS and Android. The two biggest new changes include the option to re-share stories from your news feed and the ability to tag people in status updates, comments and photos.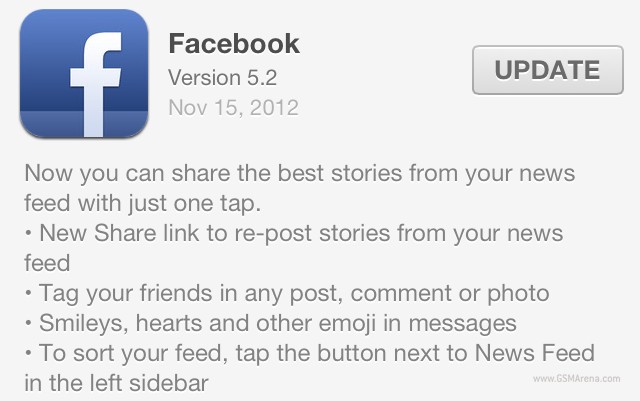 Of course, there is also the addition of smileys, hearts and other emoji in messages and you can now sort the articles in your News Feed just as on the main website. Unfortunately, there are still some silly limitations.
The well overdue sharing feature is still not without its shortcomings. It still won't let you share other people's status updates (plain text ones sans links or photos) and the stuff your friends "like". So there's more work needed. For now, the feature still feels half-baked.