In the heat of the social network war between Google+ and Facebook, making mistakes, however simple they are, is not an option. Nevertheless, about a month ago in its effort to shine brighter than the constantly growing presence and usage of Google's social service, Facebook made a rushed decision. And, as it usually happens with rushed things, it don't end up much good.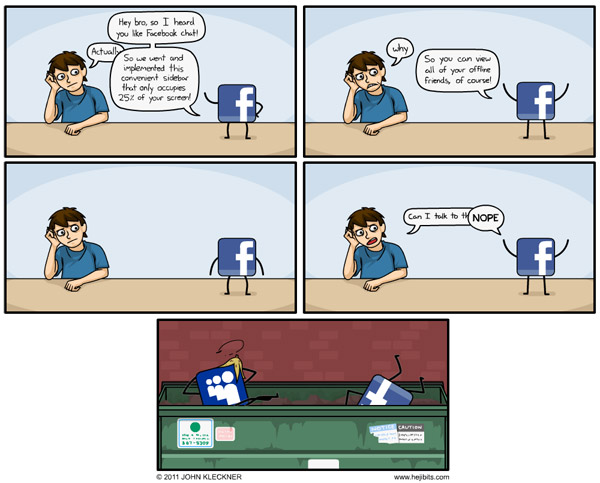 The decision in question involved bringing Facebook chat onto the screen. Permanently. There wasn't any option to close it or even minimize it. The list of all your friends regardless of their status was poking you in the eyes constantly. Not only was this annoying to look at and use, but it was also messing up with social network's recent chat integration with Skype. And that was just not cool, making more people look even more in Google+'s direction.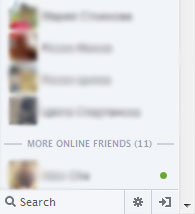 It looks as if Facebook has listened to all the complains of its most loyal users, who haven't abandoned ship yet, and made a few revisions to its new chat look. For starters, now the chat box can accommodate more friends thanks to the ability to scroll through them.
Yet, probably the most notable improvement of them all, is the bringing out the option to hide the chat box. Previously, you had to dig into the chat settings to find it, but now it's clearly visible as a standalone button. This means that the agony of having your look being constantly drawn to the chat bar is over. And to wrap things up, Facebook has patched things up with the Skype integration as well, so everything looks to be good. For now.
Oh, and don't forget to check this rather funny comic on Facebook's new chat window. But before that, please share with us your thoughts on Facebook's latest evolution in the comments.