Yup, we got it, folks! We got our hands on a shiny new Nokia N9. Even better, we've got two of them and they were more than happy to showcase the magic of the instant Bluetooth file connection via NFC.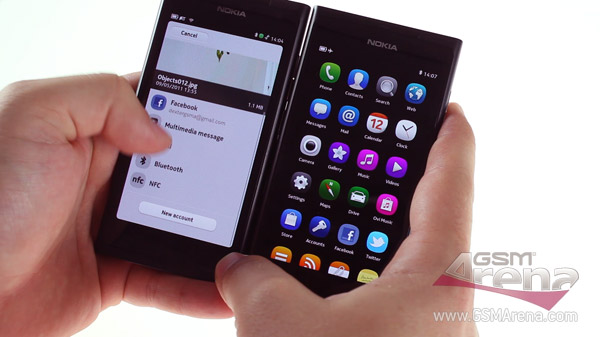 Now watch carefully, as it all happens in the blink of an eye. First, we touch the devices back panels so that they setup the Bluetooth connection automatically via the NFC communication channel. Then the photo gets transferred in an instant over Bluetooth. No scanning, no pairing necessary. Hopefully, this is the direction where all NFC enabled smartphones are heading.
Stay tuned as we'll publish more exclusive Nokia N9 stuff on www.gsmarena.com later on today.