Samsung were busy doing their usual thing in 2012, which basically is flooding the market with (Android) smartphones. But did you ever wonder about the exact numbers? Well, Strategy Analytics has them for you.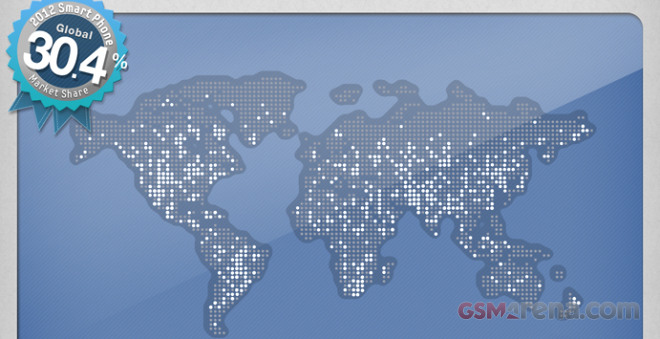 Samsung's 2012 global smartphone shipments are estimated at 213,000,000 devices. In terms of share, the Koreans had 30.4% of the entire smartphone market last year.
That makes nearly one of three smartphones shipped in 2012 a Samsung handset.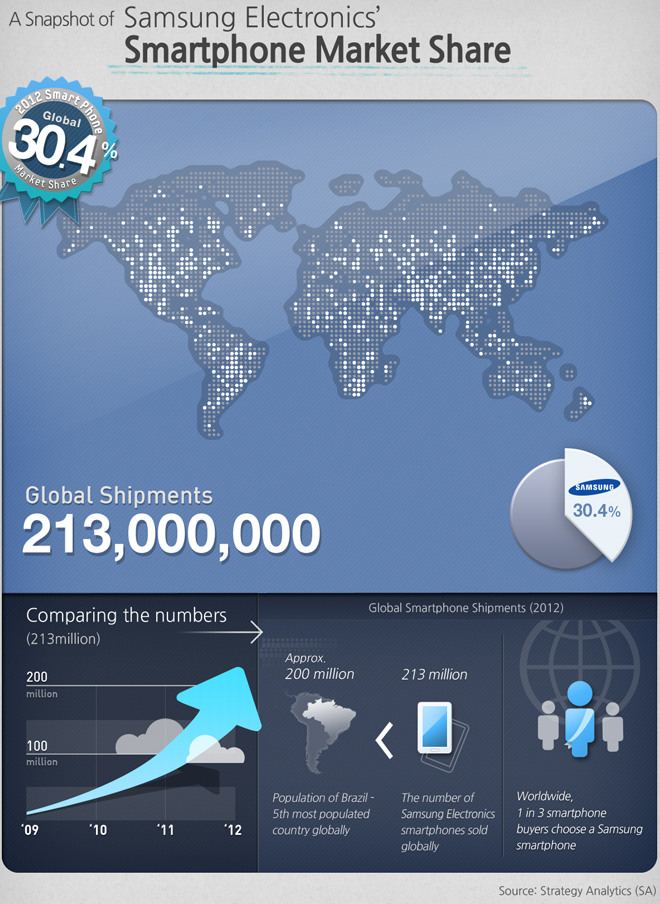 Samsung must be delighted at the news, but their domination is causing concerns elsewhere. There have been reports of Samsung's tightening grip on the Android market upsetting Google executives, at a time when the acquisition of Motorola Mobility was about to bear first fruit with the X Phone.