Asus brought a trio of its Android tablets to the Milan Design Week 2012 and better still, the three of them had price tags attached and rough release time frames. The prices are for the Italian market, but they'll probably be the same in the rest of Europe.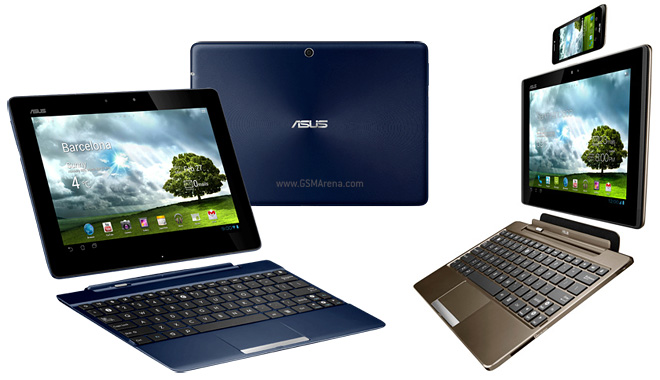 The three tablets are the Tegra 3-packing Asus Transformer Pad 300, the Transformer Pad 700, with its FullHD screen, and the mighty morphing Padfone.
The Asus Transformer Pad 300 (Wi-Fi only) with 32GB of storage will launch in Italy in mid-May for €400 and the 3G-enabled version will go for €500 (again with 32GB of built-in memory), launching at the same time. The signature keyboard dock is optional and sold separately.
That's better than the €500 price we saw on a French site a couple of days ago for the 32GB Wi-Fi only version, which was probably just a shot in the dark by the French retailer.
The Asus Transformer Pad 700, which puts a higher-res screen on the table, will launch on June 10. It will come with a €600 price tag for the 64GB Wi-Fi only version, which packs a Tegra 3 processor. There will be another version of the Pad 700 sporting LTE and a Qualcomm chipset with a Krait CPU later in the year. Once again, the keyboard dock is sold separately.
The Asus Padfone should launch in late May with some carriers. The SIM-free Padfone will come in June for €699 with tablet body and keyboard dock. The keyboard dock will also be available separately for €150.
You can have a look at our MWC coverage of the Transformer Pad 300 and the Padfone for more info on the droid duo.
Thanks for the link, Marco!
Source (in Italian)