Another member of the Transformer family is about to hit the shelves in the US – the Asus Transformer Pad TF300T will ship on April 22. The tablet is slightly thicker than the Prime model and uses a non-Super IPS LCD, but packs the same quad-core processor package courtesy of the Tegra 3 chipset.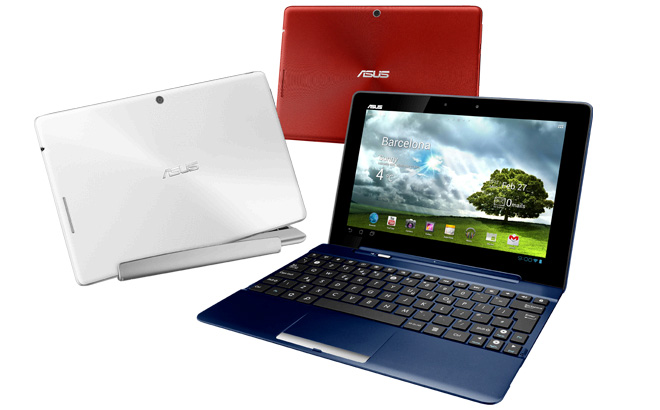 The TF300T runs Android 4.0 Ice Cream Sandwich and is, of course, compatible with the Asus' keyboard dock, which turns it into an Android-powered netbook and adds 5 extra hours of battery life (on top of the 10 h the tablet does itself).
Asus says that the price of the Transformer Pad TF300T will be revealed on the day it ships – April 22 – but retailers like BJ's and Office Depot are already taking preorders for it, at $399 for the 32GB Wi-Fi-only version (the keyboard dock is sold separately). French site Tablette Store also have the Transformer Pad TF300T on pre-order for €500 (Wi-Fi only version, 32GB), but I'm not sure on the shipping date for this one.
Coincidentally, it was Office Depot who leaked the price for the upcoming Samsung Galaxy Tab 2 10.1 – $399, for a dual-core ICS tablet with 8GB of storage. Neither price has been confirmed, but if those are the final prices, the Tab 2 10.1 will have stiff competition.