The Samsung Galaxy S4 is heading towards Europe on schedule, and it brings along some free content as well.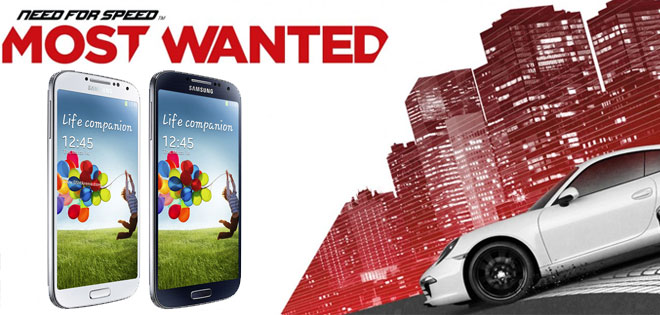 Samsung today announced that the popular racing game Need For Speed Most Wanted is going to be available in the Games Hub for the first 100,000 buyers. The game will feature a lot of custom branding inside it so your mates are constantly reminded that you got it for free and they have to reach for their wallets to get it. Additionally, the game will be made available for the Galaxy Note II.
Samsung is also throwing in a bunch of Michelin apps such as Michelin Traffic (real-time traffic information in 11 European countries), Michelin Restaurants (restaurant locator for France and Germany) and Michelin Travel (recommendations for around 30,000 tourists attractions in Europe) to sweeten up the deal.
There are free goodies for children, too with Nighty Night – an interactive children's book available in 8 languages; Little Fox Music Box – sing-along interactive book.
The aforementioned apps will be available in the Samsung Hub once the Galaxy S4 is fired up for the first time.