Today's announcement was one of the most hotly anticipated industry events. I waited and waited, ready to be wowed. But now that it's over, I have a bad taste in my mouth (and it's not the Chinese I had for dinner).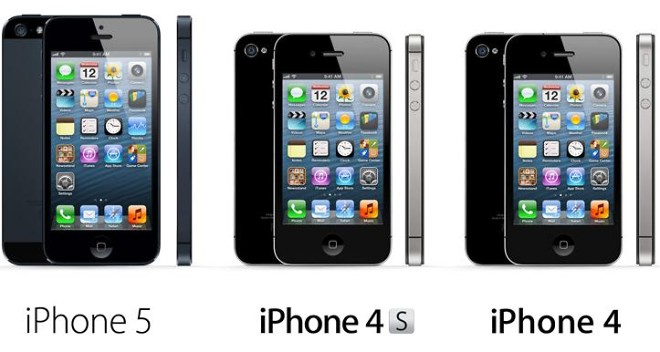 These few past months I followed the iPhone leaks as closely as possible and during all this time I just hoped there will be more to the new iPhone than they suggested. Well, unfortunately, that was it. Even Samsung made a better job of keeping their Galaxy S III under wraps before it was ready for announcement.
The upgrades are easy to spot. The new iPhone is impressively slim and light and it comes with Apple's next gen A6 processor, which is up to 2 times faster. The iPhone 5 has a single radio chip supplying GSM, HSDPA, CDMA and LTE communication while going easy on the battery. At 4 inches, the screen is certainly bigger and has a more movie-friendly aspect ratio. I'm not going to get into all the iOS6 specific features since those are coming to the iPhone 4S anyway.
On the negative side, the iPhone 5 screen is only 4 inches big, and not only this, but only height was added, which, for instance, would bring no real benefit in most games and would help web browsing only in landscape mode.
The camera is mostly the same as on the 4S, and LTE connectivity in Europe is still as scarce as water in the Sahara to be really worth it.
Finally, the new sleeker connectivity jack renders all previous docking accessories obsolete and yet, provides no intercompatibility with the all-reigning microUSB. Not to mention the new nano SIM card, which would be a major pain in the butt, if you've got an unlocked iPhone and you'd like to swap SIMs frequently.
Honestly, I'm already tired of hearing Apple's stale remarks how the new iPhone or the new iPod was Apple's best thing so far. What I wanted to see today on stage was pure innovation, something that would again open new doors and make other manufacturers gasp in trying to catch up.
Instead, what I got was a predictable phone with unexciting specs; a phone that I would hardly call cutting edge, top-of-the-line, and all those labels that usually go hand in hand with Apple's latest. After all, the iPhone has always been the most expensive SIM-free smartphone on the market.
Sure, people will probably continue to buy it in millions, since once it's out, it would be the most sensible buy, if you are after an iPhone. But I still have that bad taste in my mouth. The iPhone 5 failed to meet my expectations. I didn't have a feature wishlist, except perhaps a seriously bigger screen. But most of all, I expected to be surprised. Well, none of these two things happened. And I wonder, who's to blame? Is it me, or is it Apple that's changing into a conservative phone maker, who likes to play it safe like Nokia used to, before it became clear it's not getting them anywhere.
I'm more than sure that somebody in South Korea is having a big party right now. It feels as if this year's iPhone is Apple skipping a turn a second year in a row all the while Android and Windows Phone have been seriously upping their game moves.
So what do you think, is the Apple iPhone 5 everything you expected it to be?