The Christmas Holiday season is closing in and you know what this means – sales. EA is no exception and the company has decided to slash the prices of some of its most popular games for Windows Phone.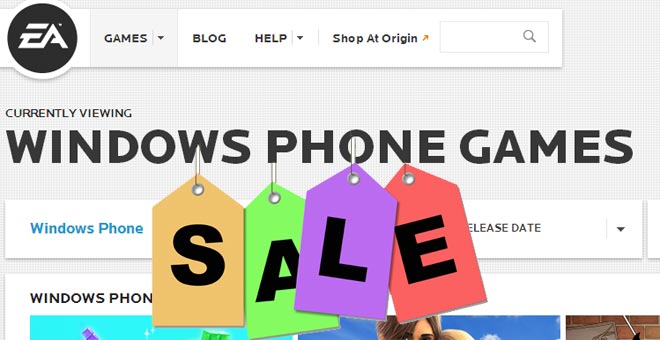 Some of the games that the game studio has included in the promotion include Need For Speed: Hot Pursuit, SPY Mouse and the SIMS Medieval. Check out the full list below.
While this is definitely appreciated, we wouldn't mind seeing EA put Plants vs Zombies as well as Monopoly on sale. Nevertheless, the games above are quite great deals, too, so make sure to catch them while they're active, as there's no information on how long the promo is going to last.
With Christmas fast approaching let's see what Apple and Google will do with their own mobile app stores. We'll keep you posted on any app deals we find.
Thanks for the tip, sridhar!