LG has released two videos of its curved smartphone LG G Flex, which shed more light on some of its coolest features – the curved display and self-healing body.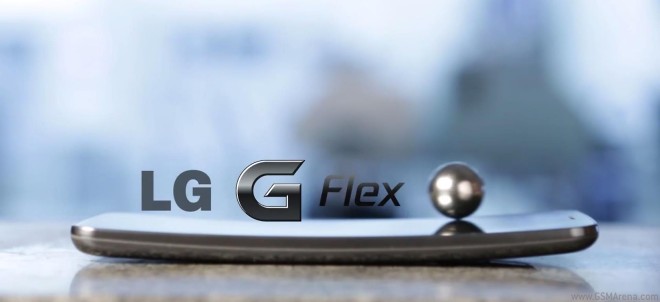 LG also shows off three accessories for the G Flex – a Quick Window cover, Vest and 16 gig USB on the go that has microUSB and full-on USB connectors on board.
The first of two videos shows the LG G Flex's IMAX-like 6″ screen, which is – as LG assures in the video – great for immersive video viewing. There's also a dynamic wallpaper, shown on the lockscreen – when you're moving the device in your hands, the dynamic wallpaper moves too creating a sense of multi-layer operation, resembling iOS 7′s parallax effect.
The second video shows something really interesting and new to the smartphone game – self-healing back panel plastic. The LG G Flex can hide scratches to its back panel at most 3 minutes after they've been conceded. This won't mask viscous deep scratches but will do for the common annoying little scratches phones get.
And finally LG has three accessories that go along with the LG G Flex – a Quick Window cover, which looks just like the ones the LG G2 has. Another accessory is the Vest, which looks just like a spine-reinforcing case and finally a USB storage, which has a capacity of 16 gigs and two connectors – micro and regular USB – making the storage card accessible on PCs and USB OTG-supporting devices.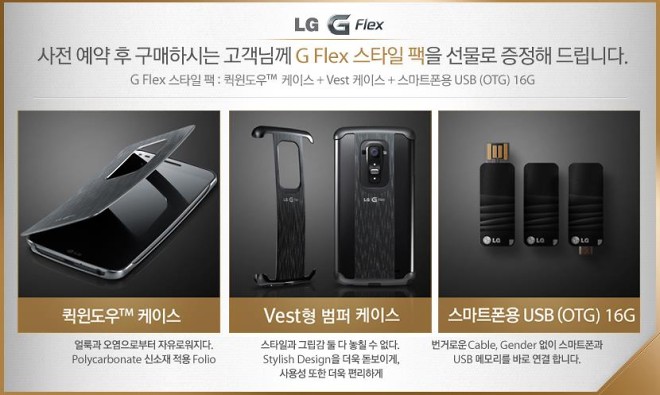 There's no word on when the accessories will become available but we're guessing they debut tomorrow alongside the LG G Flex as it hits Korea.