Joining in a pile of promo videos for the yet unannounced LG G2 comes a video showing off the LG Quick Window features.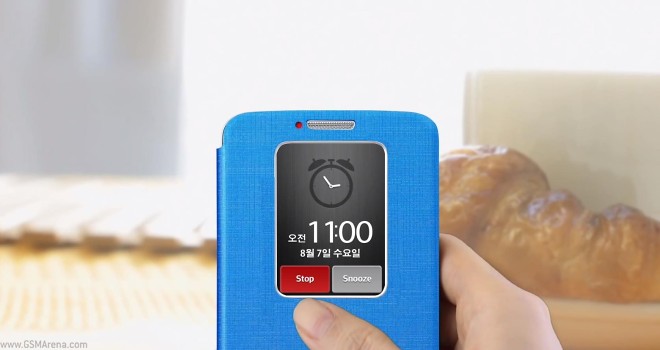 Quick Window is LG's take on Samsung's S Cover View, which is a specially designed cover with an opening at the front and a UI modification to go with it. The video shows off LG's Quick Window giving you weather, calls, music player controls, a number of clocks and the flip cover accessory in many colors.
We're yet to see the LG G2 (or Optimus G2) in action (the event is scheduled for August 7) but this is the second time we've seen the Quick Window, which got announced prior to the phone.
LG is aiming to make this its fastest release in recent memory, launching it on 100 carriers in the first three months alone and is doing quite a lot of teasing to keep the hype up.
Thanks, Andrea Odone for the tip!