Samsung has launched a new advertising campaign in the Netherlands today, and the Korean company is using well known Dutch model Doutzen Kroes to get its point across.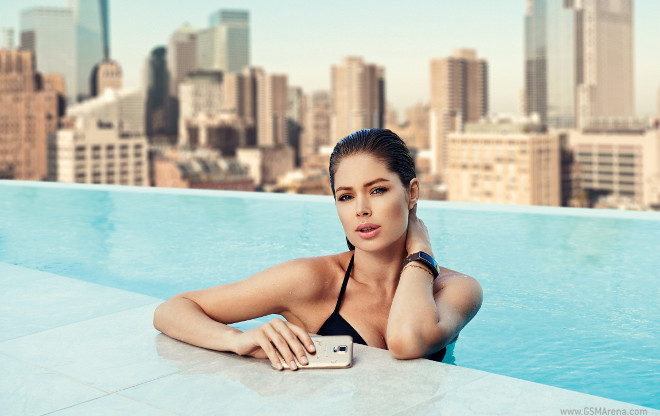 The model stars in a photo shoot in a pool, where she's seen using the Galaxy S5 smartphone as well as the Gear Fit wristband. Both of these are water resistant, so that's not out of the ordinary.
What's slightly odd, though, is that Doutzen Kroes is also caught in one of the shots using a pair of Samsung Level headphones in the pool – which doesn't seem like a great idea to us.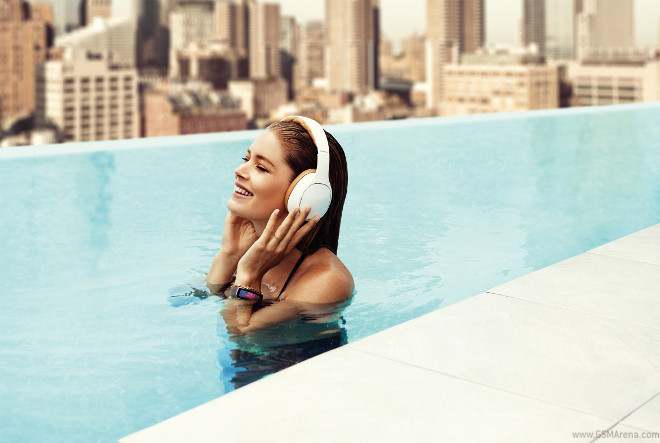 So maybe Samsung's gone just a bit overboard with its 'water resistant' theme here, since the Level On headphones are not friends with water, no matter how much Kroes would like them to be.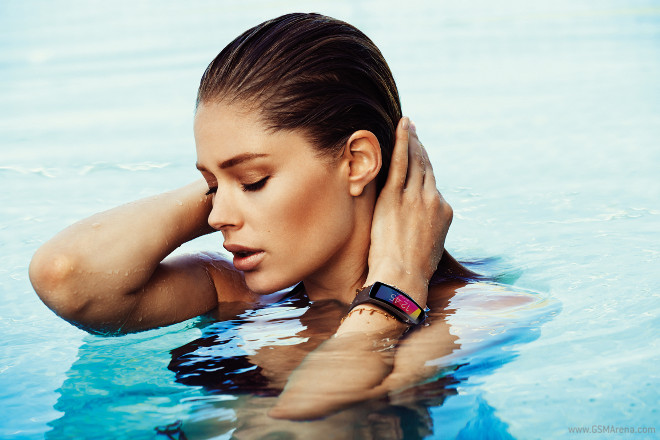 Anyway, the Dutch model says she likes the S5 + Gear Fit duo because of the easy to use fitness features they have. She likes that the devices offer an individually tailored experience, and she uses them as her personal fitness trainers. They help her track what she eats and how much exercise she's done.
She also loves the "crystal clear sound" coming out of those Level headphones, though perhaps she should try to enjoy that outside of the pool.