Obviously feeling the heat of Google Drive, Dropbox has brought an update for its service, featuring a new Photos page for its web interface.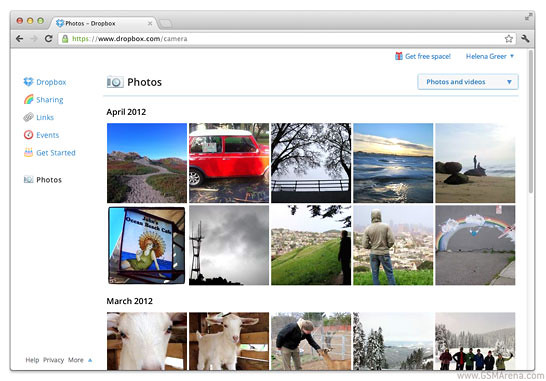 And that's not all, if you update now and use the auto upload feature for pictures and videos you can get up to 3 GB of free storage. Just like with previous Dropbox promotions, your first auto upload gives you 500 MB, while every 500 MB of uploaded photos after that extend your storage by half a gig until you get the maximum bonus.
The new Photos page can be accessed through the Dropbox website and features a nice interface. Once you download pictures from your digicam, SD card, phone, etc. to your computer the Dropbox client does the rest. As for the extra 3 GB of storage – it's not available to those of you that participated in the beta testing process and got the 5GB before from the previous promo.
You can get the latest version of Dropbox over here.