Dropbox is continuing to add new features to its popular cloud storage service and the latest ones are the option to preview documents right from its website and share multiple photos at the same time.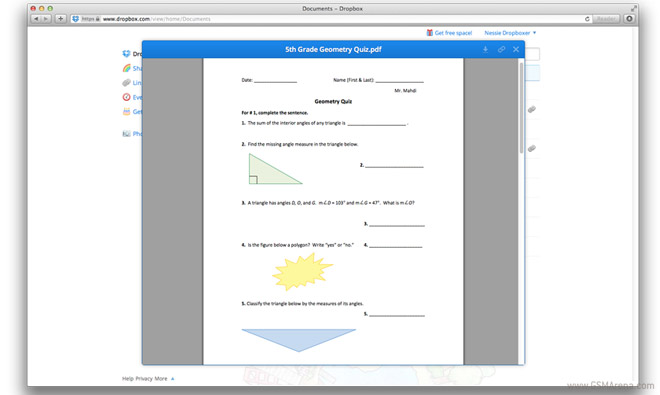 Previously, you could only share a single photo at a time or, if you wanted to share a lot of photos, you had to put them in a folder of their own and then share the whole folder.
As for the document preview feature, it'll work flawlessly with PDFs, presentations, Word documents and even code snippets.
The latest batch of features isn't yet publicly available, but instead require a sign up for early access. Follow this link to sign up for early access to the new file preview feature and this one to get a taste of multiple photo sharing. The public release, according to the dev team is going to come in a few weeks.