Now that you've invited some more friends to Dropbox and received the extra space you so wanted, it's time to get cracking with uploading some more stuff.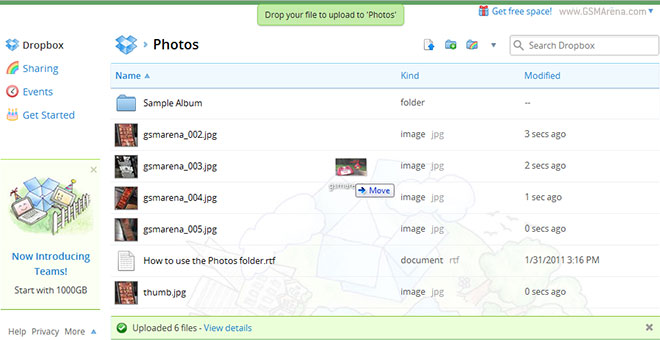 And to make it easier for you to do so, the Dropbox team have enabled the 'drag & drop' upload functionality in their web interface, allowing you to stuff your Dropbox in a jiffy.

In order to taste the new extra, you must use either Chrome, Firefox or Safari. Sorry, Internet Explorer and Opera users. You can really tell Dropbox is working hard to stand their ground as the number one free cloud storage provider, since Google Drive has been purported to launch in the coming weeks. Don't you just love competition?