Fond of minimalist but ridiculously challenging games? Here's another one for you. Created by Marcus Persson, the guy who made the insanely popular Minecraft, Drop is a browser-based game that will test your familiarity with your keyboard and your patience.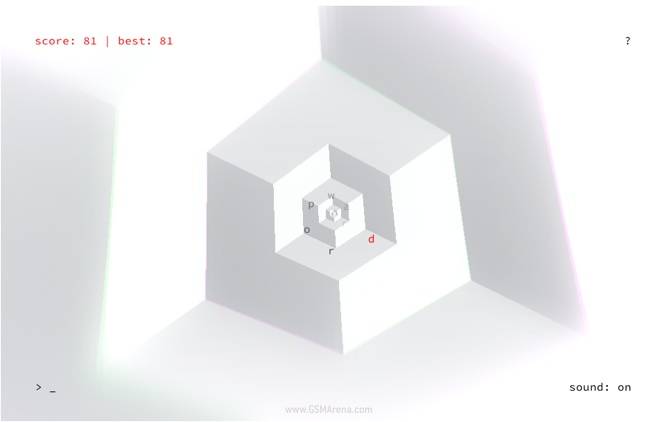 The premise of the game is simple. You have a constant stream of letters appearing before you and you have to type the letters on your keyboard. Enter it correctly and you can move on to the next letter. You can retry if you entered it wrong but since the letters are constantly moving towards you, you only have a limited amount of time before the game is over. The letters that appear aren't at random as they might seem but are actually words and the game gets a bit easier once you figure the entire word out.
Drop pairs this simple gameplay with minimalist visuals and sound that the developer admits is inspired from Super Hexagon, among other games. You will need to install the Unity Engine plugin on your computer before being able to play it, which is a bit of a hassle but thankfully the game is worth it.
One word of warning, though. The game is very addictive and you're bound to spend much longer playing it than you anticipated. So make sure you finish whatever it is you're doing before you start playing. You'll also need to be quite familiar with your keyboard to play this game. If not, you'll end up becoming anyway.