The wildly popular Where's My Water and Where's My Perry games are free on the Windows Phone Store today in a single day promo offer.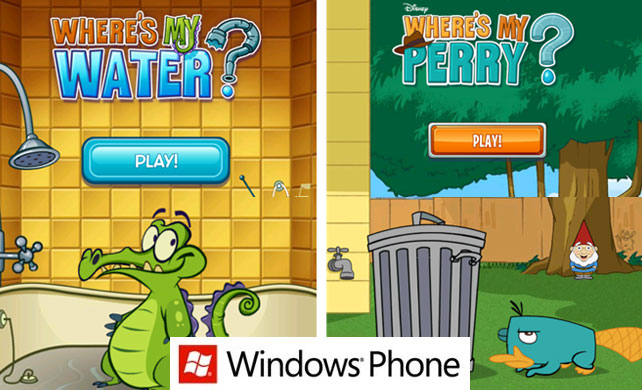 Usually, the two WP8 games (WP7 smartphones need no apply) cost $0.99, but today only they are available to download for free. Upon checking the deal out, we discovered that the games are still carrying the $0.99 price tag, despite what the official Windows Phone blog claims, so the promotion hasn't kicked in just yet.
Both puzzle games are developed by Disney and have become an instant hit on Android and iOS, and with today's Windows Phone 8 deal strive to get user's attention on Microsoft's mobile OS users as well.
So, check out the source link below to get the links to both games and download them when the time comes.