It was effectively impossible to miss hearing about Siri, the 'virtual assistant', at the launch of the iPhone 4S and since it was unleashed on the world we've seen some impressive practical demonstrations and a far larger proportion of comedic ones.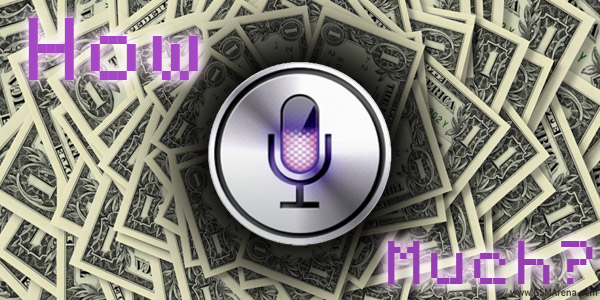 But what if we told you that using Siri could potentially double your data usage compared to that of the humble iPhone 4 user, something you might not notice until your next nasty bill.
Following analysis undertaken by network firm Arieso, analysis of their report showed that using Siri results in data usage that's twice as fast as typical usage from an iPhone 4.
It's important to bear in mind here that there are a number of factors contributing to the heavy data drain. For starters the iPhone 4S is still the newest iPhone from Apple, still making sales and flaunting its features as "the most amazing iPhone yet". As such it's most popular features, namely Siri are seeing particularly heavy use right now. Once the novelty of voice recognition wears off (as it undoubtedly will), the usage statistics will presumably quieten down.
Be that as it may, Siri's present thirst for data could catch you and your wallet by surprise, especially if you don't have an all-you-can-eat unlimited data plan, and with the way carriers are going, chances are, unlimited data will become a thing of the past, perhaps before the end of 2012.