The Windows 10 Technical Preview for phones introduces a few obvious new features, yet there are some hidden gems inside too. One of those is support for double-height live tiles – 2×4 (vertical rectangle form factor) or 4×4, respectively. However, to use those app developers need to explicitly enable them, which is why they aren't on every Windows Phone Start screen already.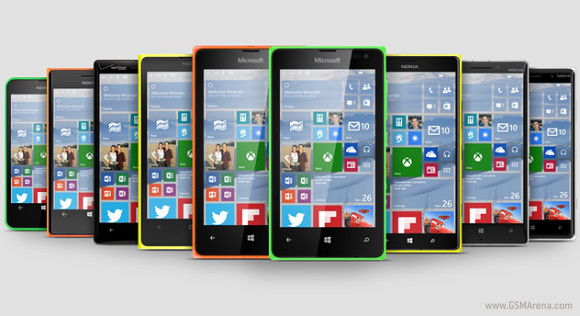 But they very well may get there in time. Only there's a problem. Apparently Microsoft itself still isn't entirely sure whether it will leave support for such tall tiles in the final build for Windows 10 for phones.
The information comes from Gabriel Aul, a member of the team working on Windows 10 for phones at Microsoft. The double-height live tile support seems merely experimental at the moment, with the software giant inviting users of the Technical Preview build to leave feedback on the feature. We should expect more experiments for tiles in subsequent builds, he implies.
So if you really like the idea of double-tall live tiles, perhaps you should tell Microsoft using Windows 10′s feedback mechanism – and convince a significant number of other people to do the same. Otherwise, the feature may just disappear by the time Windows 10 for phones is finalized.