While there have been numerous reports about double height live tiles in the recent past, we never got a real-world glimpse of the feature in action, but that was until now.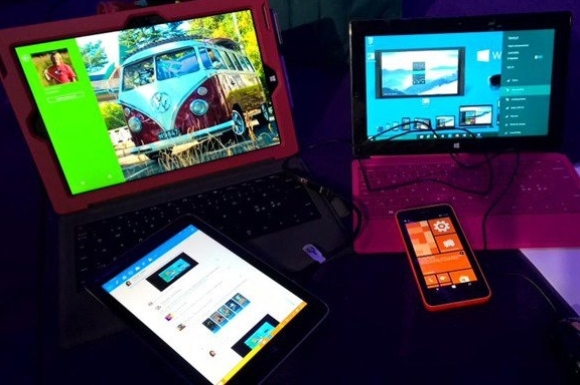 A Microsoft employee by the name of Vesku Paananen tweeted a picture (see above) showing a variety of systems running Windows 10. Apparently, he didn't realize that the image also contained a phone with a double height live tile.
Although the image, which was first spotted by the Finnish blog Bestmobileblog, has since been deleted, it does show that Windows 10 for phones might still have some surprises in store.