It's rare that you see a movie with such a nice viral ad campaign. You shouldn't miss this short video, in which Sylvester Stallone gives a quick interview about The Expendables, its latest movie, when things suddenly go wrong. For the bad guys, as least. Got your attention? Jump right in, it's under a minute.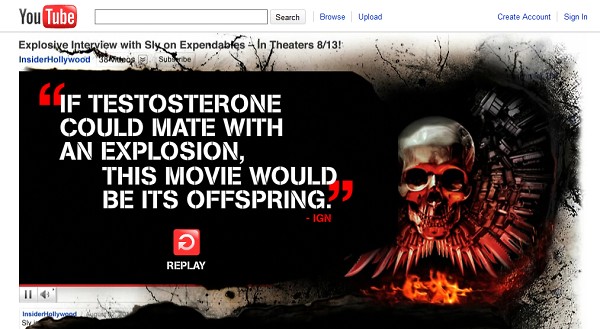 Here's the video I promised – directly on The Expendables YouTube channel.
Oh, and by the way, The Expendables premiers on 13 August starring Sylvester Stallone, Mickey Rourke, Jason Statham, Jet Li, Dolph Lundgren, Eric Roberts, Terry Crews, and Steve "Stonecold" Austin. I believe Arnold Schwarzenegger and Bruce Willis make cameo appearance, as well.
It seems Sly has been working pretty hard in the gym for this role. You can also watch the full The Expendable trailer over here.