You may have heard about Disney/Pixar's upcoming animation film Brave. You may have also heard about the hit mobile game Temple Run. Now the two have joined forces to bring you a new game for iOS and Android called Temple Run: Brave.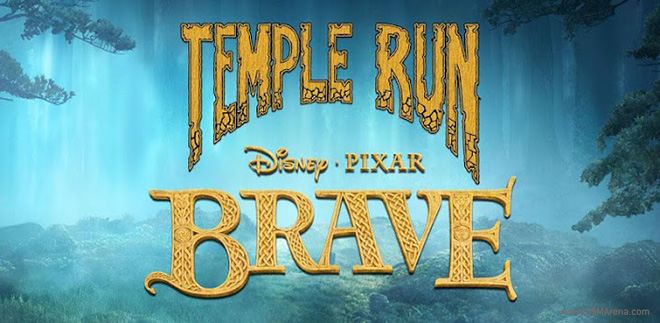 Temple Run: Brave features the main character from the movie Merida who is running away from the demon bear Mordu. The basic gameplay mechanic here is the same as on the standard Temple Run. Your character automatically keeps running and you have to turn, jump and slide to avoid obstacles and falling from your path. You collect coins that help you to purchase power-ups from the game's menu and you can purchase more coins using in-app purchase.
One new addition in this game is the ability to shoot arrows at targets by tapping them. The game environment has also been changed and is based on environments that you will see in the movie. Other than that this is your usual Temple Run, which means you can be sure that it would be fun.
One last difference between this game and the standard Temple Run is that Temple Run Brave is a paid app. The game currently costs $0.99 on both the App Store as well as the Google Play Store. Both versions are also compatible on tablets.
One word of warning, though. If you intend to purchase this game on Android, go through the user reviews to check if the game has any issues running on your phone as quite a lot of people are complaining about it already.
You can download the iOS version from here and the Android version from here.