When it comes to simple yet addictive games, few can beat Temple Run. The game has been available on iOS for a while now and has finally arrived on the Android Market Google Play Store.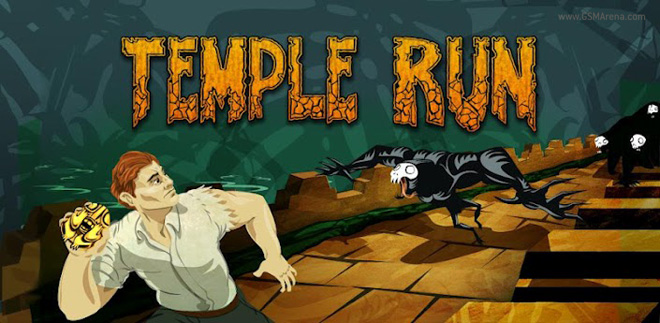 So what is the objective of the game? You run. Run like you've never run before. Run for you life. Run from the crazy monkeys out to get you, all the time jumping over obstacles and collecting coins. You have simple gestures available to control your character. Swipe left or right to turn, up to jump over and down to slide beneath obstacles. You can tilt your phone side to side to move your character. And that's it really. The running is done automatically.
The game is free for download on Android just like it has always been on iOS. One word of warning, though. At least on my Nexus S running Android 4.0.3, the game crashed every time in the three times I tried to play it. It usually happens after you die and try to start a new game. Hopefully you won't face the same issue and it would get fixed soon so I can start playing it seriously.
Click on the source link to download the game (26MB).