A picture of an unannounced 10+ inch tablet is hidden on Samsung's own website. Digging into the recently uploaded brochure on the Exynos 5 Dual application processor you can clearly see a new mysterious tablet, which looks to be a 10-incher or larger, but is definitely not one of the already announced 10-inch Tabs.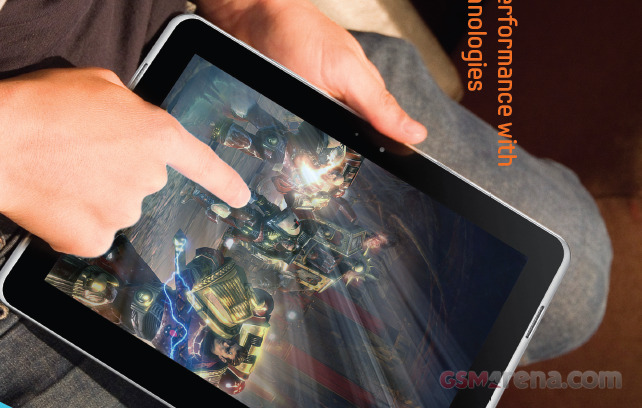 The hint is in the chipset – Exynos 5 Dual is based on a dual-core ARM Cortex A-15 processor clocked at 1.7 or 2.0 GHz – the SoC rumored to power the Galaxy Tab 11.6.
The Tab 11.6 is also said to sport a WQXGA (2560 x 1600 pixels) display – one fully supported by the new Exynos 5 Dual chipset.
Until recently we had a hard time believing most of the Tab 11.6 rumors. But now – well, the Galaxy Tab 11.6 seems more real than ever.
Update: As one of our readers discovered – this is most probably the redesigned Galaxy Tab 10.1N – sold only in Germany. It may still turn to be another unannounced gadget, but for now this is highly unlikely.
Here is the full picture from the Exynos Dual 5 brochure.