Last summer, Delta Air Lines announced a partnership with Nokia to equip its flight attendants with Nokia devices, aimed at providing quick and easy onboard purchasing for meals and other extras.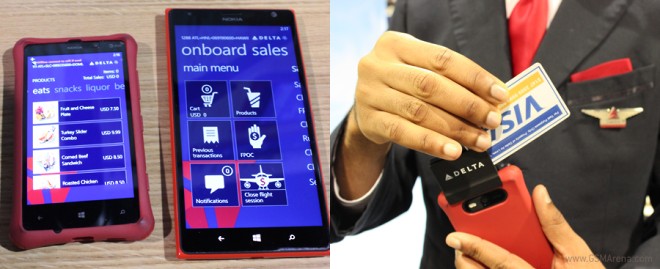 Now, flight attendants are getting upgrade to Nokia's latest flagship, the Lumia 1520, which also allows the company to verify credit card payments real-time.
In-flight devices are connected to a secured satellite internet network provided by Gogo Inc., which now offers real-time credit card payments. Previously, flight attendants would swipe credit cards and provide the service paid for, with the actual verification process taking place after landing. Understandably, a significant amount of loss happened because of this.
The latest upgrade also comes as a result of in-flight personnel wanting larger screened devices for quicker usage, while giving potential seat upgraders a better view of their seats as well.