In line with its promise to garner wider enterprise usage this month, Nokia has delivered big time as its partnership with Delta Air Lines has come to fruition.

Some 19,000 Lumia 820′s have been deployed to Delta flight attendants, complete with special additions to streamline onboard purchasing from passengers.
The deployment of the massive amount of units is the result of a partnership between Microsoft, Avanade and AT&T which aimed to optimize in-flight point-of-sale service for its flights with the help of the Fly Delta app for Windows Phone.
The Nokia Lumia 820, running Windows Phone 8, provides:
Near real-time credit card processing
Email eReceipts for purchases
Use of pre-paid cards
The ability to read coupons displayed on passenger mobile devices
The phones will allow flight attendants to remain connected and productive throughout the flight with the use of the integrated Office and Outlook applications. Delta claims that preliminary in-flight trials have provided a 10% increase in speed over their previous systems.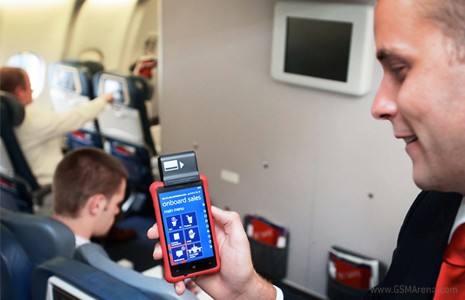 The agreement includes the option to expand the solution over the next three years to include the newest Nokia devices.