We have already talked about the zombie shooting game from Madfinger Games called Dead Trigger in the past. Now the game has finally been released and is available on iOS for $0.99. It's a universal app, which means you will be able to buy it once and play it on your iPhone as well as your iPad.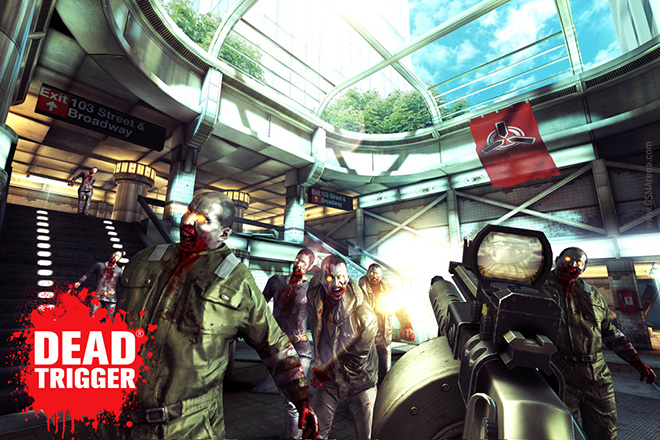 The Android version of the game is slated to launch on Monday, July 2, which is tomorrow. There will be two versions of the game, one for NVIDIA Tegra 3 devices and one for the remaining Android devices. Unlike before, Madfinger will only be releasing a single version for Android and if you have a Tegra 3 device you will see the additional visual effects.
As you may have seen before, the Tegra 3 version comes with substantially better visuals due to the presence of various effects such as water, smoke, floating particles and reflections. So regardless of whether or not your hardware is capable of rendering these effects, you won't get them if you don't have a Tegra 3 device. The iOS version seems to have some of the effects of the Tegra 3 version, which puts it between the standard Android and Tegra 3 version. As mentioned in the comments below, the iOS version of Dead Trigger is on par with the Tegra 3 version (unlike Shadowgun).
For now, you can find the iOS version of the game in the link below.