The famous iOS game Cut the Rope is finally coming to Android. A video was just published on the game's Facebook page, featuring the addictive game running on an HTC Gratia/Aria.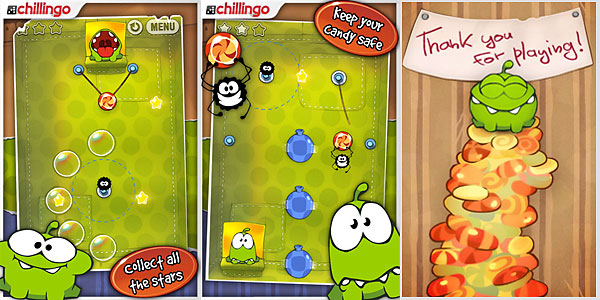 I've been waiting for the Android version of this game ever since it hit the iPhone, since as Kyle already told you this game is one of the most entertaining and engaging titles the mobile world has seen. But enough blabbing, here's the video in question.
ZeptoLab is still not announcing the release date of the game just yet, but judging by the smooth performance we just saw it can't be far away now. It's interesting to see if the designers will take a leaf out of the Rovio book and release the game for free on Android. It certainly did wonders for the Angry Birds popularity and the ad revenue can't have been much less than what they would have earned if they sold the game for a dollar.