The President of Nigeria had his daughter's wedding a few days ago and each guest received a customized gold iPhone. Those were specially designed by Malivelihood, who specialized in gold-plating all things tech.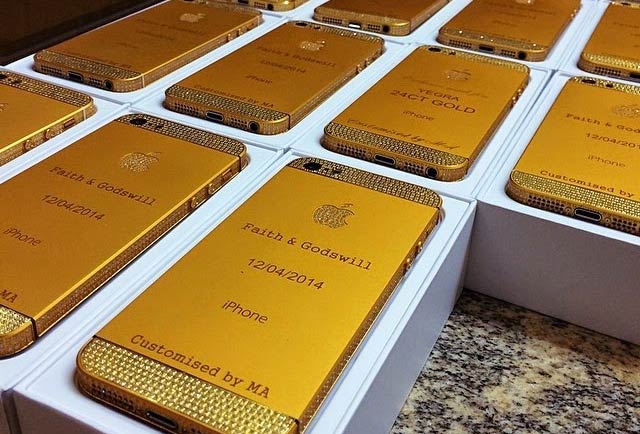 The back of the phone is enhanced by precious stones and gold inserts. The names of the groom and bride are also engraved in addition to the date of the wedding.
There's no information how many iPhones were given away to guests and how much each one costs. Currently, Nigeria is amidst rocky political times and, reportedly, the President's gesture hasn't been all too warmly welcomed by the majority of the nation.