You might think it's unfair that HTC Desire still hasn't been treated to an Android 2.2 Froyo update, while in the same type the Google Nexus One is basking in its Flash-enabled glory.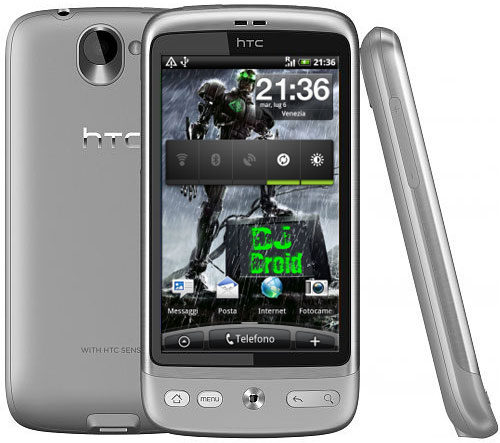 As usual, XDA-Developers might have a solution – a custom firmware for the Desire that not only brings Froyo with HTC's Sense UI on top, but also offers one very sweet extra – 720p video recording…
The firmware is called DJ DROID and it's still in beta and there are known bugs that still need resolving. Nonetheless, it works – including the Sense UI, which otherwise still doesn't have an official Android 2.2 Froyo version. To install this mod you'll need a rooted HTC Desire.
We've already seen the Nexus One do 720p with a custom mod, so it should be within the capabilities of the HTC Desire too, right?
Almost – there's plenty of work left to be done in this department. Here's a sample video shot with an HTC Desire running the DJ DROID firmware. Just for the record – that beautiful lake is Lago Maggiore in Southern Switzerland.
The video frame rate is rather low and there's the common jell-o effect, quite easily noticeable. Still, once (or if?) those issues are fixed, this will be a huge upgrade from the WVGA@15fps that the HTC Desire can deliver right now.
Here's the XDA-Developers forum thread, with instructions on how to install DJ DROID on your Desire. As always, this is an unofficial ROM that can brick your phone, so make sure you know what you're doing.