If you've been hesitating between buying an Apple iPhone 4, but you've always admired and preferred the freedom Android provides, you can now find some peace and get the GooApple 3G (whew!). This unholy creature combines the body and looks of an iPhone 4 with the "soul", as Steve Jobs likes to call the software, of Android.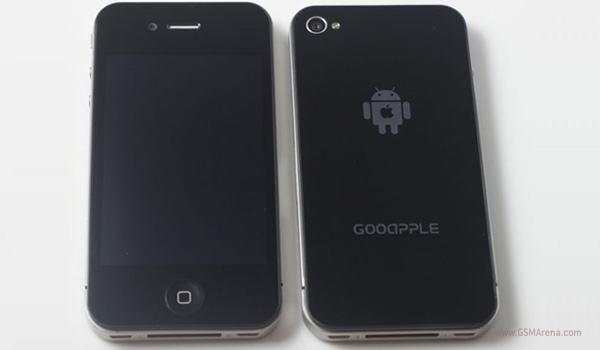 The GooApple 3G comes from the great copyland of China and is replicated to such a degree that even screen protectors and cases designed for the iPhone 4 will match perfectly. When you turn it on, you might get fooled that it's running iOS 4, but you'd be wrong. This thing runs Android 2.2 Froyo and is so deeply skinned to look like the real deal that it fills you with amazement.
That is until you see the notification drawer and gallery – these are proper reality checks reminding it's Android we're seeing here. The specs of the GooApple 3G are kind of foggy. What we managed to get from its official website is that it has a 3.5-inch touchscreen, 5MP auto-focus camera, Qualcomm-branded processor, Wi-Fi and GPS. Unfortunately, price and availability is still unknown.
Anyway, here's an 11-minute-long video review of the GooApple 3G.