Hot on the heels of yesterday's leaked details, Microsoft's Cortana virtual assistant for Windows Phone 8.1 appeared yet again. This time around Siri's upcoming rival showed up in a brief video.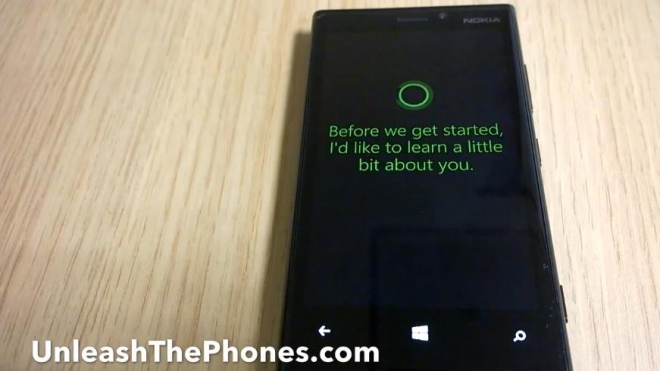 Slightly over two minutes long, the video shows how Cortana is set up. It also reveals that the virtual assistant can be activated either via a dedicated live tile or by pressing and holding the search button of a Windows Phone device.
In order to get going, Cortana requires a login with a Microsoft account. After checking with the user how he or she prefers to be addressed, the virtual assistant asks them a series of questions which help it determine their interests.
You can see Cortana in action in the video below.
We will likely find out all about Cortana early next month when Microsoft holds its Build conference.