Details and screenshots of the upcoming Cortana virtual assistant for Windows Phone made the rounds. Microsoft's answer to Siri will debut with Windows Phone 8.1.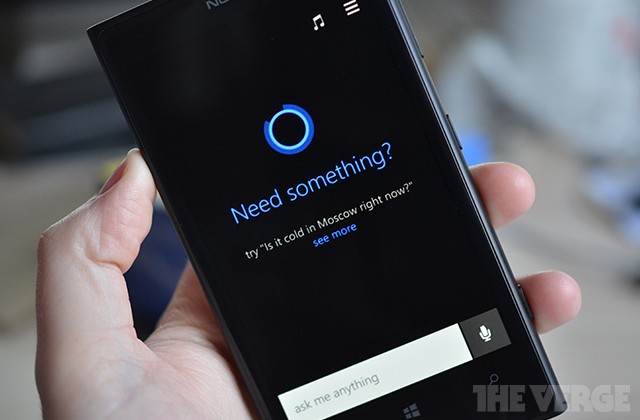 Cortana is tipped to replace the Bing search functionality in Windows Phone 8.1. It will be displayed as a circular icon, not the famous female character from the Halo gaming franchise.
Reportedly, Cortana will animate while performing tasks. Users will have the option to be addressed by name or with a nickname.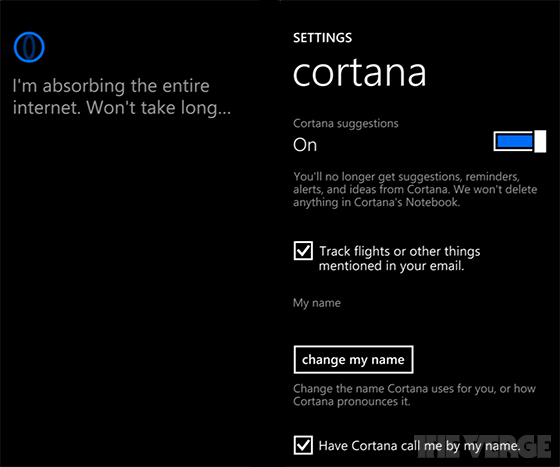 Microsoft's virtual assistant is tipped to save data and information in a Notebook system. Google Now-like ability to track flight and other relevant information is also said to be on board.
Cortana will utilize services which include Bing and Foursquare. The personal assistant is expected to be unveiled at the Microsoft Build conference early next month, though its final name is yet to be decided upon.