Just a couple of days after there were reports that Microsoft will soon integrate Cortana into its Office productivity suite the Redmond-based company has updated its digital assistant with a new interest category.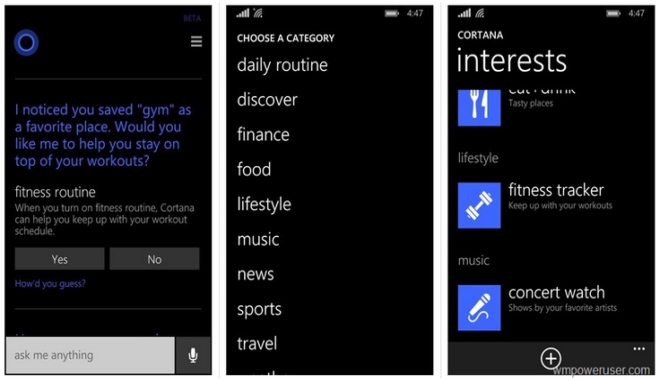 Dubbed Lifestyle, the category contains a Fitness Tracker that claims it will "keep up with your workouts." The update seems to be rolling out slowly, as not everyone has received it yet.
For those who are unaware, Microsoft updates Cortana twice a month.