At a Morgan Stanley conference when asked by analyst James Fawcett about the puts and takes of sapphire versus glass Senior Vice President at Corning (the company that makes Gorilla Glass) Tony Tripeny has a lengthy response.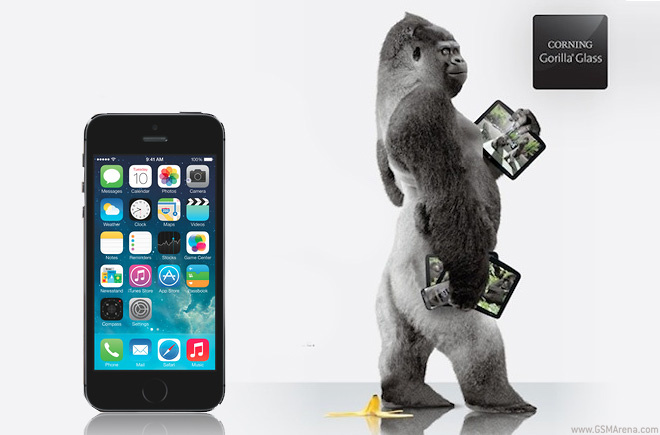 The question came in regards to "one large handset and device maker" looking into sapphire for its devices. That maker is Apple and as we know the company is heavily investing into sapphire and will probably use the material for the displays of its upcoming smartphones and, possibly, smartwatch. In defense of its Gorilla Glass the Corning exec had this to say.
According to Tripeny sapphire has a lot of disadvantages compared to Gorilla Glass. "It's about 10 times more expensive. It's about 1.6 times heavier. It's environmentally unfriendly. It takes about 100 times more energy to generate a Sapphire crystal than it does glass. It transmits less light which…means either dimmer devices or shorter battery life. It continues to break. I think while it's a scratch resistant product it still breaks and our testing says that Gorilla Glass [can take] about 2.5 times more pressure that it can take… So when we look at it, we think from an overall industry and trend that is not attractive in consumer electronics."
When asked why doesn't Corning manufacture sapphire Tripeny said that sapphire takes 4,000 times longer to form compared to Gorilla Glass. That it has a significantly higher melting temperature, its hardiness means costlier and more difficult machining.
While it's clear that glass is less expensive and, in the case of Gorilla Glass, harder to apply pressure to and break Apple surely has though it out and, if it goes for sapphire entirely over glass it will probably have a valid reason to do so. Currently Apple deploys sapphire in the camera lenses of the iPhone 5c and 5s (originally into the iPhone 5) and the Touch ID home button on the 5s.