After ASUS unveiled the Eee Transformer Pad and Motorola introduced the ATRIX 4G, now the widely infamous Kosmaz Technology want to take their shot at mobile convergence with the Compufon concept. While this isn't really a great name to be honest, the Compufon aims to target the smartphone, tablet and netbook markets all at the same time.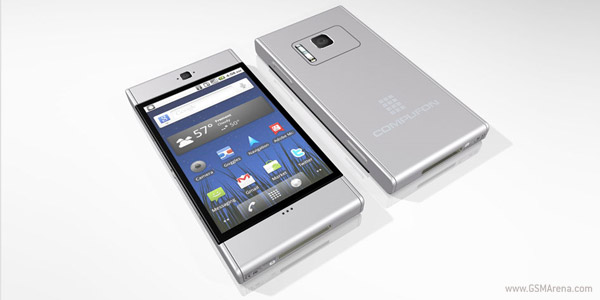 Admittedly, the shots of the thing look impressive. Kosmaz has done a far better job at discretely integrating the smartphone into the netbook/tablet dock than Motorola did with the ATRIX 4G. The specifications, while nothing we haven't heard of, are still impressive. The phone, if coming into production, will be featuring a dual-core NVIDIA Tegra 2 chip, 1GB of RAM, 16GB of internal storage and a 4-inch screen with a 960 x 460 resolution.
Just like Motorola's Laptop Dock, the the tablet dock of the Compufon concept is gutless. The only thing it's going to pack is the 10.1-inch screen, a battery allowing for up to 11 hours of use and a front-facing camera. By looking at the tablet dock a weight of about 1 kilogram comes to mind, but Kosmaz actually say it should weigh about 680 grams, which compared to iPad 2′s 601 grams isn't that bad at all. When docked, the Compufon smartphone will be powering the tablet dock to run Honeycomb 3.0.
And what about the laptop part of the equation, you may ask? The laptop-like keyboard is coming from a case, in which the tablet, docked with the phone, will rest in. Here's some photos of how it's all supposed to look like.