CyanogenMod is the most popular custom Android ROM out there and it packs some sweet out-of-the-box apps. Previously, they were unavailable outside the CyanogenMod environment, but thanks to the CM Apps utility, you can now install them on just about any ROM.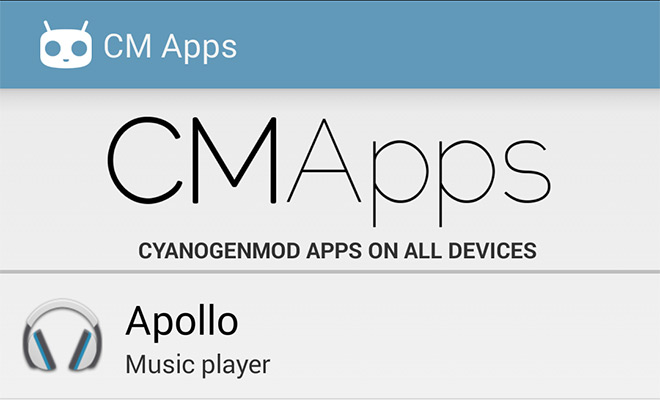 Available to download on the Google Play Store, CM Apps gives you access to cool CyanogenMod apps such as the Apollo music player, the famous Clock+Weather widget, DSP Manager, Torch and File Manager apps. Cyanogen doesn't guarantee all of the aforementioned apps will work on your particular device, but it's worth a shot.
The makers of CM Apps note that the Torch app doesn't function properly, as once you turn it on, it doesn't go off until the system undergoes a restart. Follow the source link below, if you're interested in getting some CyanogenMod apps your way. And please, share your experience in the comments section.