Chromecast, Google's HDMI streaming dongle, has turned one year old today. And to celebrate the occasion, the search giant is giving everyone who owns a Chromecast a free 90-day subscription to Play Music All Access.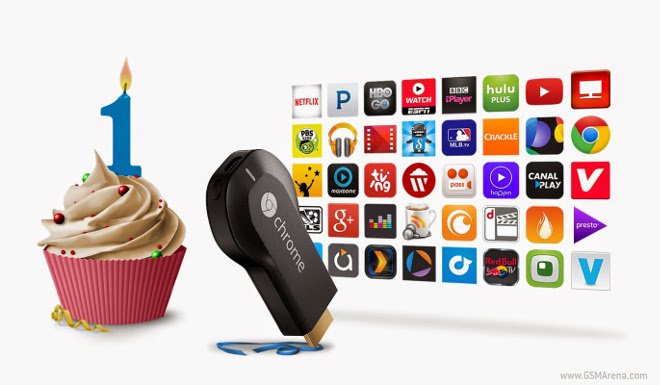 There are some caveats, though, chief among which is that the offer is only valid if you're in the US. Furthermore, it's not an option for anyone who has previously subscribed to All Access. And that unfortunately includes those who took advantage of the the unlimited music service's free trial.
The promotion is valid from today and can be redeemed if you've purchased and set up a Chromecast on or before September 30. This offer was previously available from time to time in certain other territories (such as the UK).
If you like Google's unlimited music service, you can keep it after the 90 days end without having to do anything – though do note that you'll automatically be charged $9.99 per month when the free period ends. If you don't want that to happen, you'll need to cancel All Access before the 90 days are up.
To get the offer, after you set up your Chromecast go to this page, where you'll receive a code for use with Play Music All Access, which unlocks the free subscription.
As announced at this year's Google I/O conference, in the coming months the Chromecast will receive automatic updates enabling people to cast to your TV without being on the same Wi-Fi network. It will also give your TV a customizable home screen on which you'll be able to see works of art or personal photos.