Up until now HTC devices have been sold across China under the Dopod brand (Dopod being a subsidiary of HTC). However, the Taiwanese company decided that its name, HTC, is already popular enough in China to start selling there HTC-branded devices. And the Android-based among them will feature Android's latest Froyo right out of the box.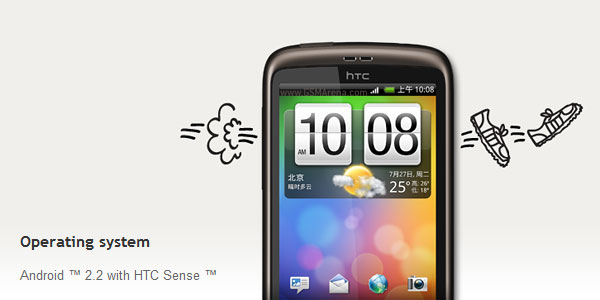 I'm not sure when exactly the first HTC-branded phones for China will show up but one thing is for certain: they will know how Froyo tastes. And those might also turn out company's first devices to feature the latest so far Android version.
As the HTC website reveals, the China-loving HTC Desire, HTC Wildfire as well as the TD-SCDMA-compatible HTC Tianyi will run the Android 2.2 with the Sense UI on top of it.