With Christmas fast approaching, the cheerful holiday spirit is all around us, even in places you don't even expect to find it. One of those places is… your Android keyboard.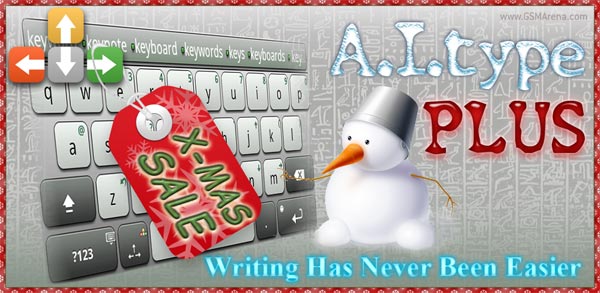 Thanks to the developer team at A.I.type, the Android keyboard can now be dressed for Christmas. But it doesn't stop there because if you can type fast enough, it plays music, too. Here's a video demo of the A.I. type keyboard with Christmas skin on in action.
Actually, A.I.type keyboard for Android isn't like any other keyboard replacement, because not only does it offer language packs and different iOS and Windows Phone 7 skins, but it also features a very intelligent word prediction system, which guesses the next word in your sentence. In many cases it's quite handy.
The app has a lite version, which turns off word prediction after 15 days and a paid one, which now has a Christmas discount of 50%. Head over the Android market and give it a try.