The Xperia Z Ultra was announced yesterday and we were quick on our feet on giving you an extensive hands-on of Sony's phablet. However, we simply didn't have the time to film the smartphone on camera as extensively as we'd liked. Luckily, Lutz Herkner of Mobilewatch managed to get a prototype of the device and give it a thorough hands-on treatment.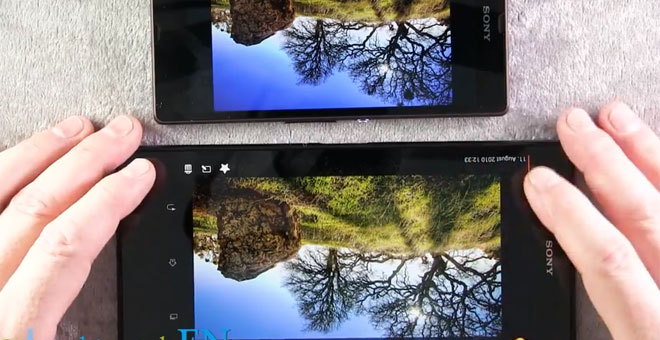 Covering all the basics, Herkner goes through all the major features and gives valuable insight on each of them. There's even a detailed screen comparison between the Xperia Z Ultra's 6.4″ 1080p TFT Triluminos display and Xperia Z's 5″ 1080p TFT display.
Additionally, the Xperia Z Ultra is compared with another phablet in the face of the Huawei Mate. Sadly, the Galaxy Mega 6.3 couldn't make it, but the Huawei phablet still serves as good reference. Check out the 16:00-minute video to get your Xperia Z Ultra fix.